Instructors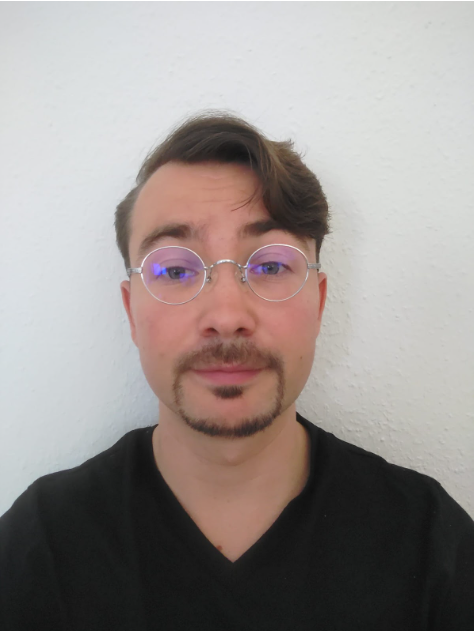 Léo Ribas
Visual Communication
Léo Ribas is a UX (User Experience) researcher based in Berlin. He works for the Plunet company, which provides software for translation project management. He holds a bachelor's degree in biology-ecology and a master's degree in cognitive sciences from the University of Bordeaux (France), and took part in a bootcamp to become a UX/UI designer (Ironhack https://www.ironhack.com/de/en/ux-ui-design/berlin). At his company, he works closely with design teams and product owners. His main task is to analyze the problems encountered by these teams, and to provide solutions based on the data generated by user research (interviews, surveys, prototype tests, etc.).
Myriam Jessier
Web Writing
Myriam Jessier is an international SEO expert with a background in sociology and online communications. They have 15+ years in the field and are specialized in solving complex technical issues. Myriam, beyond their technical skills, deeply understands the ever-evolving nature of search algorithms and how search intent matters to businesses globally. Having worked with diverse industries ranging from fintech to hospitality, e-commerce to health tech, Myriam brings a holistic approach to SEO strategy.
Committed to continuous learning and sharing knowledge, they have close to a decade of experience as a corporate trainer and university teacher. They also regularly contribute to influential SEO publications and podcasts. To delve deeper into their projects, insights, and methodologies, you can explore Myriam's website.
Carolyn Gubala
Web Writing
Carolyn brings 15 years of publishing industry experience to her teaching and research. She served as the managing editor of a marketing and research firm in San Diego, while also maintaining an ongoing writing and editing consultancy. Carolyn has overseen a variety of professional projects, including digital marketing, online marketing content, business news, book editing, indexes, recipe development, technical documents, procedures/user guides, grants, SEO, social media, academic publishing, and user experience. She earned her PhD in English (Technical Communication) from the University of South Florida. For the past eight years, Carolyn has taught technical communication courses, including professional and technical editing, research methods, and technical writing. As a full-time faculty member at the University of California Davis, Carolyn teaches technical communication and editing, while serving as the Assistant Director of Online Writing Instruction. She has a background in course and program development and emphasizes ethical course design when creating applied technical communication courses.
In the CAWEB Master's program, Carolyn teaches the Plain Language course.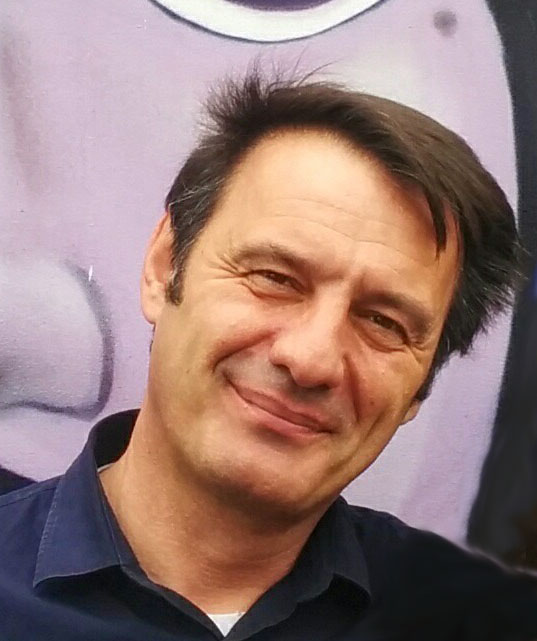 Franco Folini
Digital Marketing
Franco is a Digital Marketing Strategist and Instructor helping small and medium businesses to get the most out of their digital marketing tools and investments. Leveraging his experience as an entrepreneur in Silicon Valley, he is now devoting his time to sharing the knowledge and experience acquired in the field with his clients and students. He loves teaching Digital Marketing for UC Berkeley, the University of Strasbourg (France), and the IULM University in Milan (Italy). When working with his clients, Franco focuses on strategizing, optimizing, and coordinating all marketing activities to maximize the ROI and Conversion Rate. Franco also has a passion for subscription-based business models, in particular for subscriptions of physical goods. His marketing philosophy is driven by his belief that everyone's success begins and ends with the customer.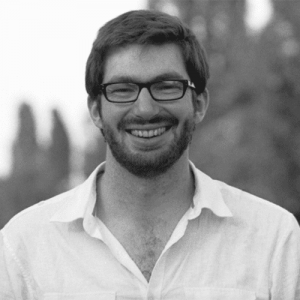 Mark Nightingale
Web Writing
Mark Nightingale is Head of Web at the OCCRP, a non-profit journalism organization dedicated to improving investigative reporting, where he oversees the organization's growing web team, overall web presence, and visual storytelling for their investigations. A CAWEB graduate himself, he completed an apprenticeship at the digital agency Advisa in Strasbourg as a Junior Project Manager during his studies, before launching his own web development consultancy business in 2014 which he successfully grew over 6 years. He is a member of the CAWEB and TCLoc teaching teams at the University of Strasbourg, notably teaching Project Management, Web Development and Writing for the Web, as well as providing tutorial-type support for students. He is active in several other nonprofit ventures, in particular co-founding and managing Quai n°10, a co-working space in Strasbourg.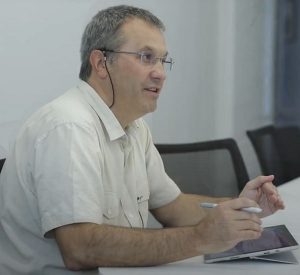 Eric Christoffel
Programming
Eric Christoffel is a teacher-researcher at the University of Strasbourg, working in the Educational Sciences laboratory. He is passionate about new technologies, as well as new teaching practices, especially for distance education. As a teacher, he provides numerous courses in web programming languages, such as HTML and CSS, JavaScript, PHP and MySQL, and takes part in several different programs. In the CAWEB master's, he shares his passion for programming languages. In addition, he has been an instructor for 3 years at the UFAZ, the French-Azerbaijani University, in Baku, Azerbaijan where he teaches web programming online and offline.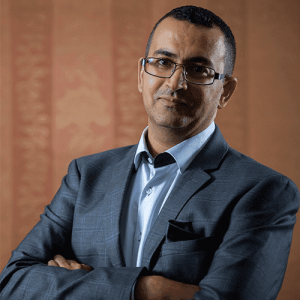 Slimen Araf is a digital project manager. He supports SMEs in their digital transformation. Thanks to his technical profile (development, server administration, data structure…), he shares his expertise in web development and digital marketing to second year CAWEB students, particularly through responsive web design and project management.
Philippe Papillon
Localization
Philippe Papillon, holds a degree in translation from the University of Saarbrücken, is the Project Manager at the translation company Tradex since September 2009, and a lecturer in translation from German and English to French for the CAWEB master's. Mr. Papillon also teaches courses on the workflow of a translation project.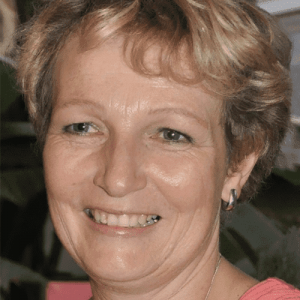 Renate De La Paix
Localization
Renate De La Paix does everything possible to offer training programs that are best suited to the evolving communication professions, after having been convinced that the university has much to contribute to the professional world, and vice versa. Thus, she created CAWEB in 2002 and subsequently the Master's in Technical Communication and Localization (TCLoc) in 2016. Of German origin, she has a degree in French and Spanish translation and in business management. After some professional experiences in private companies and public institutions, she opted for an academic career that focuses mainly on the management of advanced professional training.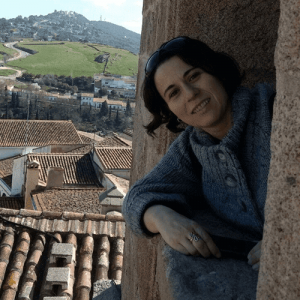 Beatriz Sanchez
Localization
Beatriz Sanchez is a university lecturer and researcher in applied linguistics at the Lexicon research group. Her work focuses on corpus analysis strategies and the development of innovative terminology resources. She holds a double doctorate in Language Sciences from the University of Strasbourg and in Translation and Interpretation from the University of Granada. She also teaches terminology in the first year of the CAWEB master's degree.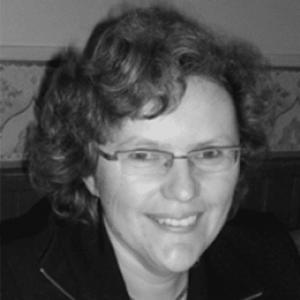 Christine Breyel-Steiner
Localization
Christine Breyel-Steiner has been an independent translator since 1990. She translates from English and German to French. Specializing in the fields of technology (electricity, electronics, machine-tools…), medicine (cardiology, virology, medical instructions, etc.), medical electronics, localization (website translation) and law, her sphere of competence is vast. Since 1996, she has been teaching English/French translation in Licence LEA and CAWEB master's. She holds a translator's diploma from the Institut de Traducteurs et d'Interprètes of Strasbourg and has also completed the training program "Computer-assisted translation with TRADOS tools," and another program on the software translation tool Passolo. Her CAWEB Master's classes provide an interesting approach to translation. The classes are also adapted to localization, involving the translation of website content or texts directly related to the master's.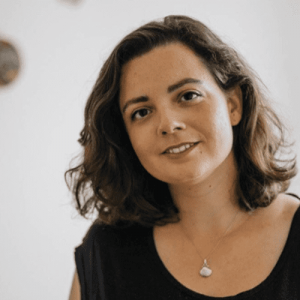 Hélène Bajon
Localization
Hélène Bajon is a graduate from EDHEC Business School and has worked several years in the field of translation and localization. Within her family-owned translation company, Version Internationale, she worked as a Business Developer for 3 years, while also in charge of marketing and digital strategy projects and helping to set up a formalized Vendor Management department. As such, she gained thorough knowledge of the main trends and issues in the industry, valuable experience with regards to client expectations at national and international levels, and understanding of translators' expectations and challenges.
Guylaine Mylward
Localization
Guylaine Mylward works as a solutions architect for Alpha, a localization company based in Cambridge, United Kingdom. She has spent her entire professional life in the localization industry and held various positions since her first position, mainly in technical project management or support. She teaches two courses in the CAWEB master's, introduction to writing and computer-assisted translation for technical writing. Both courses are in English.
Alex Zekakis
Localization
Alex Zekakis holds a BSc in Information Management from the International Hellenic University. He started out as a localization project manager on the service provider side. He then moved into different roles, initially leading production teams and then focusing on delivering strategic solutions. Throughout this time, he has always had an active presence in localization-related conferences around the globe, where he has delivered engaging presentations and continually covers advanced industry topics. Alex now holds the role of European Solutions Architect Manager at XTM International where he leads a remote team that is primarily focused on supporting presales activities.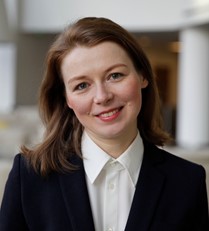 Tatiana Ryabinina
Project Management
As an independent consultant and the co-founder of Grow-thru, Tatiana enables international expansion and growth by solving a range of business problems at the intersection of strategy, operations, marketing, brand, product, design, language and culture. You can find examples of these challenges on her website. Over the past decade, she has helped more than 60 global and international brands to culture-proof their strategies and communications in order to reach customers in over 60 countries and languages. A speaker of 6 languages herself, Tatiana holds a degree in languages and cultures of Asia and Africa, a master's in linguistics and an Executive MBA.
Guillaume Lacreuse
Project Management
Guillaume Lacreuse became the SAP Project Manager for the OSRAM company in 2008 and then Project Manager at Socomec SAS (industrial group made up of 3500 people) after having given courses on ERP, information systems, and project management for 8 years at the University of Strasbourg. As a verified expert in his field, he prepares his students for professional integration and assists them during their apprenticeship projects in the second year. He teaches them the essential methods for writing proper project specifications through fun and enriching workshops. Group work and collaborative reflection on various issues encountered during digital projects play an important role in his classes.
Benjamin Samson
Project Management
Benjamin Samson is a Digital Consultant at Actency, an instructor in the CAWEB master's and a lecturer for the Master's in Multimedia program at the University of Strasbourg. After having founded Blackbird Agency, which specializes in the implementation of e-commerce solutions through the powerful CMS Magento, Benjamin is now focusing on supporting companies in UX design as well as in implementing effective digital solutions while respecting the standards of Agile methods. With over 22 years of experience in management and web project design, Benjamin is a true agile evangelist. His expertise in varied areas is a real asset to the CAWEB master's.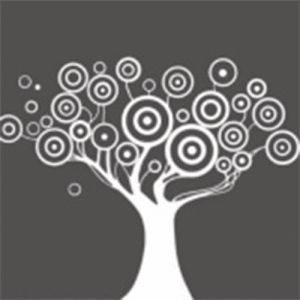 Joanne Maul
Visual Communication
Joanne Maul, an alumni of the CAWEB master's, has been teaching web animation development for several years. She currently works at the University of Strasbourg as a communications manager as well as a webmaster for the Université Ouverte des Humanités (UOH). Her primary focus is to develop the Ressources Éducatives Libres (OER) with the TICE cells with partner universities. Passionate about the composition of static and animated pictures, she teaches distance-learning students how to create banners and interactive inserts with the Animate CC software.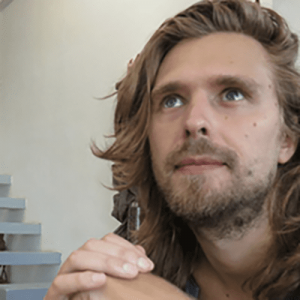 Boris Epp
Visual Communication
Boris Epp is a multi-talented graphic designer, specialized in the Adobe Creative Suite software. He has worked as a freelance graphic designer since 2010, after working for 4 years at an agency in Paris. He has been teaching CAWEB students since 2014. Highly motivated and passionate, he strives to provide a solid foundation for his students in order to prepare them to enter the workplace. He achieves this by sharing his own personal tips as well as the most efficient work methods.
Stéphanie Walter
Visual Communication
Stéphanie currently works as a UX Researcher and Designer in Luxembourg after having worked in both Germany and in France. She has 10 years of expertise in providing services to her clients as a consultant in various industries: health tech, insurance, transport, travel, banking, automotive, etc. She puts the user center stage in her design processes and makes the connection between the users' needs and her customers' business constraints. Passionate about her work, she is now part of the Google Developers Experts for Web Platform, shares her knowledge and experience on her blog, in international conferences, and gives courses in several countries. She has specialized in the design of complex interfaces of products, mobile applications, and responsive websites since being a CAWEB student. In the CAWEB master's, she teaches responsive UX design, mobile applications, and mobile optimization to distance-learning students. Visit her website to find out more about her.