CAWEB Master's degree
Are you looking to dive into the digital world and learn the skills necessary to conquer it? Our master's degree in multilingual web communication – CAWEB – is a comprehensive program that will teach you to create and manage multilingual web projects.
Digital marketing, project management, programming, and multilingual communication are at the heart of our program: you'll learn how to use UX design principles and programming languages to build a website, how to create a visual identity using graphic design tools, how to translate and localize the content in multiple languages, how to optimize content through SEO, and how to promote the finished product on social media.
With the choice of a distance-learning program in English or an on-campus program in French, our program is adaptable to help take your career to the next level!
Our Master's degree focuses on: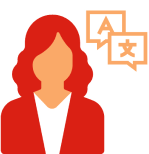 Content creation and professional communication
In English or in another language (French, Spanish, German or Japanese)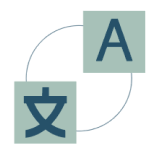 Translation and Localization
Methods, processes, and tools for professional translation and localization
Project Management
Scrum and Agile frameworks
Creation and Management of Multilingual Websites
design, development, and programming of a website using professional tools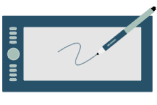 Visual Communication
DTP tools, UX/UI design and visual strategy
CAWEB's Distance-Learning Master's Degree
Looking for a career-oriented master's in the fields of content marketing, UX design, visual communication, SEO, localization, web development, and digital communication that you can do online and in English? Find out more about Caweb's distance-learning program in this video.