Social networks have been gaining power for many years, and are multiplying at an astronomical speed. It's hard to stay up to date. One might have thought that Facebook, for example, was losing ground, since young people are abandoning it. They now prefer to Snapchat. But Facebook is not lagging behind; it is still very effective for paid advertising. But what about a network that allows you to see absolutely all the publications of your friends and family? A social network that reduces the amount of advertising? This is the challenge that AllSocial offers to take up.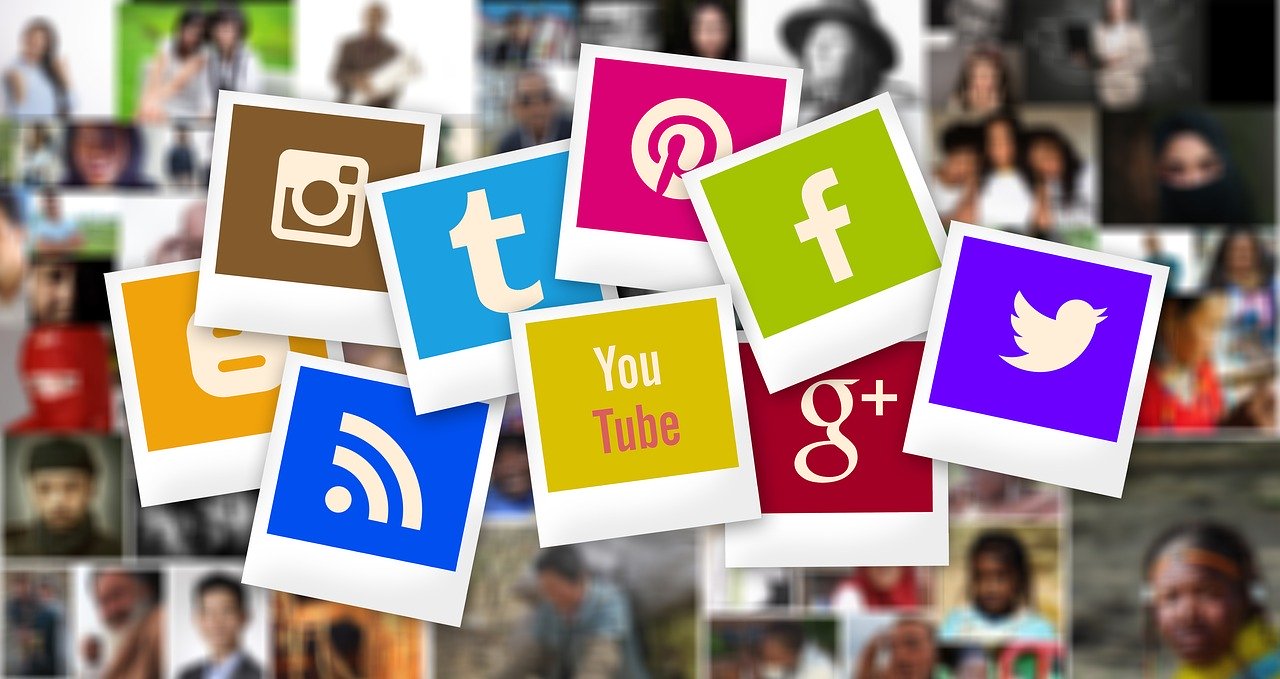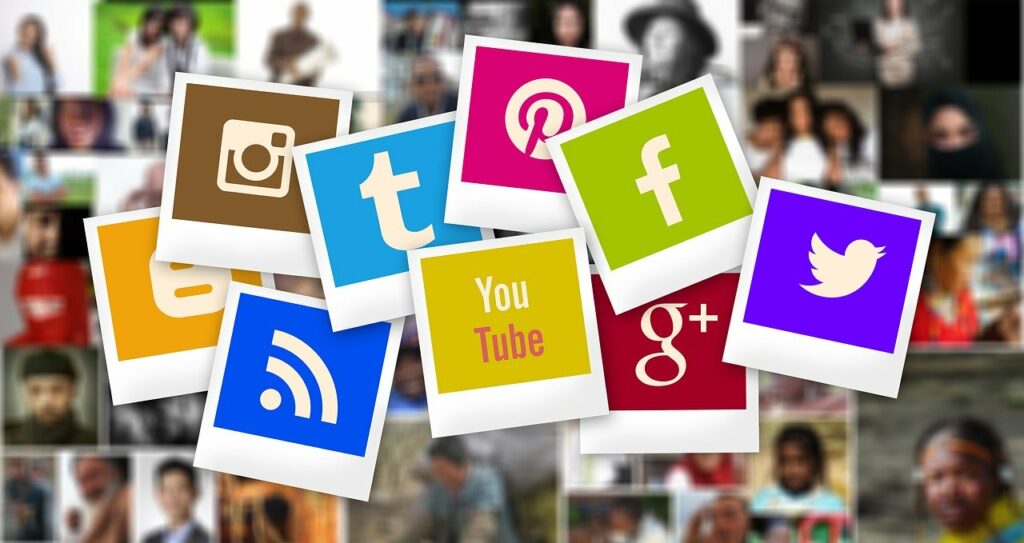 Facebook, one of the most powerful social networks
As I'm sure you know, Facebook has bought into Instagram, Whatsapp, or Oculus. Its expansion doesn't stop there. For example, did you know that the company is considering extending the tag to objects — such as products for sale ? This would go hand in hand with Facebook Shops. So it's clear that this network is a powerful resource for any company.
The Lethal Weapon: Facebook Ads
If you want to promote your brand, your company or your organization, Facebook is for you. Furthermore, to have more impact, it is sometimes necessary to use Facebook Ads. These are extremely effective.
Indeed, the algorithm allows you to target with incredible precision the different types of people you think are interested in your product, whatever it is. If you properly target your audience and make full use of this feature, you will undoubtedly benefit from the ads. You can create audiences that are relevant to the products you sell. You can even tailor each ad publication to different targets. Of course, afterwards, the results will give you an opportunity to improve.
Learn how to use the tools
Teaching how to use this tool would deserve a article on its own, so I leave it to you to discover the many resources Internet has for you. Moreover, Facebook provides online training to learn how to use it. This is a great oportunity to broaden your horizon and include this tool in a global marketing strategy.
A great social network, but for whom?
Then what's the problem with Facebook, you may ask? Sure, it is an excellent oportunity for you, as a company, as a professional, to expand your market. But what is a social network user looking for in a private setting? Isn't the main purpose of a social network user to get in touch with people who are close — or not so close — in order to keep up to date with each other's activities? In short, isn't the primary goal of a social network user to be in touch with people?
However, Facebook users do not get to see all the publications of their relatives. Facebook does makes a selection. There are a lot of posts and the competition is tough. The algorithm is extremely complex, and its mechanism is a well-kept secret. Facebook is an inexhaustible source of information — whether it be true or not — and the fact that choices are made by an algorithm can be frustrating. You don't choose what you see — not directly. That's what makes it different from other media. And for good reason, Facebook is not a media, but a social network, with all the dangers that this entails.
The weaknesses of Facebook; the strength of AllSocial?
Facebook does not necessarily have a good reputation in all areas. Scandals about data leakage — which the company has a hard time clearing up — or the unclear fate of data on this social network are worrying. You are also dependent on an evolving algorithm, and sometimes loose the reason why you joined Facebook in the first place; to stay as close as possible to your circle of friends and acquaintances. Before having a professional use of Facebook, you might have had a private use of it.
AllSocial
What AllSocial promises seems to meet the disappointed expectations of users. Here is what AllSocial offers on its homepage: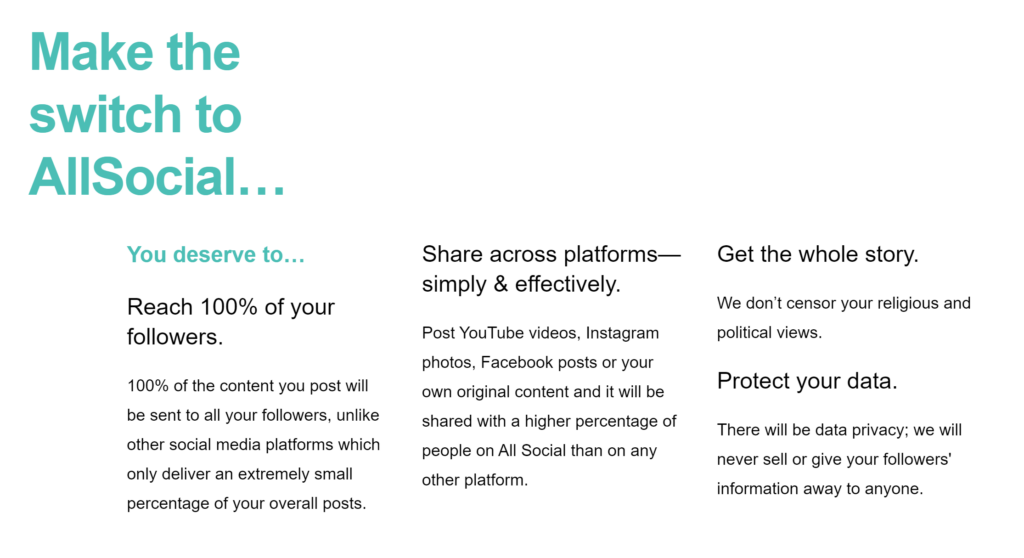 It seems that the network wants to distinguish itself from its competitors by offering what others don't have.
One paradox remains however. For Allsocial to make itself known, is there any better way than to create an AllSocial Facebook page?
So, what do you think? Will this social network live up to its promise?
Written by par Léa Métayer, CAWEB Master's
Sources
(here!)

Sources :

Facebook

AllSocial

Introducing Facebook Shops: Helping Small Businesses Sell Online

Facebook Ads

AllSocial Facebook Page