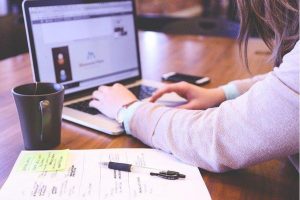 What is growth hacking?
Growth hacking, invented by Sean Ellis in 2010, is a combination of both cross-functional skills and a single methodology with one goal: the growth of a company. In other words, the growth hacker must find opportunities, through various ways and at a low cost, to boost growth.
To do this, growth hacking is based on the AARRR framework. This framework illustrates the 5 steps of growth hacking:
– Acquisition
– Activation
– Retention
– Referrals
– Revenue
What do growth hackers do?
A growth hacker works within three areas: creative marketing, experimentation and data analysis, and automation and development. Thus, the growth hacker must perform several tasks. The hacker must analyze web traffic and if necessary, improve search engine referencing. They will also have to attract new customers by improving, for example, the customer journey or by launching advertising campaigns. Both community and content management can also be roles that they will need to take on.
Therefore, the growth hacker must be interested in staying up-to-date on Information and Communication Technologies (ICT). Moreover, they must have experience in web development or in digital marketing. The soft skills are as important as the hard skills: rigorousness, curiosity, and organization are the buzzwords of this profession, and the CAWEB master's can help you attain these skills!
5 ways the CAWEB master's equips you with the growth hacking mindset
– A versatile technical and creative master's degree
The CAWEB master's aims to train professionals in the web industry. It trains students in web development, UX/UI design, PAO, SEO, digital marketing, and content management.
In other words, the student is taught to understand how a website and how social networks function, from their creation to their management. To do this, courses on mastering tools, software, and analysis methods are provided, and go hand in hand with growth hacking.
– A project-based training…
During the program, a variety of hands-on projects are carried out by students. During the first year, students are asked to concretely apply their theoretical knowledge by creating or redesigning a website for a real business. During the second year, the students have the opportunity, in parallel with the work-study program, to develop and apply a communication strategy for the CAWEB and TCLoc Master's websites.
This project-based pedagogy encourages students to be proactive in their training. It also trains them to work together, and more importantly, for professional life.
– …which requires flexibility and teaches you to be a self-starter
Through project-based pedagogy, students develop a certain aptitude for flexibility and self-motivation. Two skills that are particularly important if you want to become a growth hacker!
In the second year, the combination of student's apprenticeships and their courses require them to efficiently organize their own time. Moreover, the variety of the course material allows students to have a global view of web-based projects. It also leads them to train independently in the fields that they feel passionate about, or more precisely to their own professional objectives.
– Courses given by experts in their field
One of the strong points of this program is the expertise of the lecturers. Indeed, instructors who work alongside their courses are in direct contact with the realities of the profession. Thus, the students also have direct contact with the job market and are then prepared to easily integrate into it.
– Free training available through distance-learning!
Finally, even if most growth hackers come from business schools or even engineering schools, these programs cost a significant amount of money in tuition. The CAWEB master's degree, on the other hand, remains affordable; the registration fees at the University of Strasbourg are the only fees you are required to pay.
Moreover, the second year can be done through distance learning. This can be a great opportunity for people who are already working professionals. The program adapts to its students, like a growth hacker who adapts to the market and the target audience!