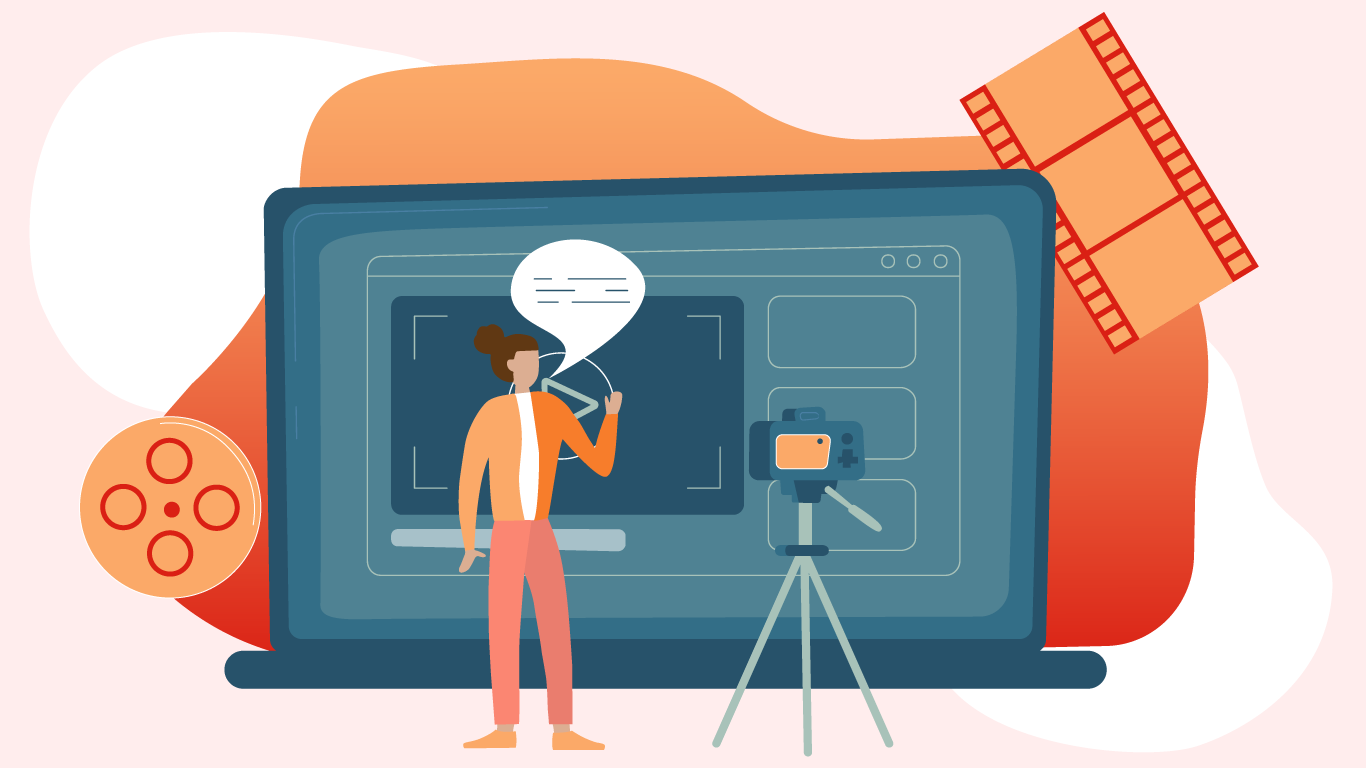 Traditional media is shifting toward the online kingdom more and more every year. Marketing techniques and marketers must adapt constantly to keep up. Several content marketing formats exist but one is clearly becoming king. Let's highlight 5 reasons why you need to include videos in your next marketing campaign!
Video content is undoubtedly king
78% of people watch videos online every week while 55% view them every day. (Hubspot)
Viewers retain 95% of a message when they watch it through videos, only 10% when they read it in text. (eMarketer)
92% of users watching videos on mobile phones will share it with others. (Wordstream)
These figures are quite impressive and are proof of the dominance videos have over the market. Did you know that the second most popular social media platform is YouTube, right after Google? It has become home to over 2 billion users and has created a brand new profession: YouTuber, where you can earn a living from creating video content. In addition to allowing independent creators to rise, YouTube is also very useful for many marketers that are looking to engage their community or advertise products. 74% of marketers say video content has a better return on investment than static content (such as images or text)!
Let's boost your SEO!
It's not a secret anymore, your site's SEO can be boosted by simply using videos! Google adores them and it's been proven that pages containing a video rank higher on SERPs and have higher chances to trigger featured snippets.
Your position on SERPs can also be improved by generating links and social media shares, and what can do that better than videos? This type of content is the most engaging in the online world. People will watch your video and immediately share it, whether they send it to their friends or include it on their own page, it all generates backlinks. They also most likely will share it on social media, increasing the popularity of your video and, in the long run, the notoriety of your brand.
Including videos on your website decreases your bounce rate and, consequently, increases your on-page time. These are two important factors that Google enjoys as it will show that your content is engaging and of high enough quality to stay.
Videos can go viral in a matter of hours
The viral potential of video content is exponential. Every one of us has been in contact with a viral commercial video at least once, thanks to social media. Do you remember the last viral video you saw? Our bet is yes!
Video content has that power to captivate an audience and engage it enough that this same audience shares it, talks about it to their family, friends and colleagues.
The beauty of it is that anyone can create a viral video and every video can go viral with a little bit of creativity and ingenuity!
Video content and brand awareness
When you run a small company or a new one, brand awareness campaigns are very important to build an audience and attract customers. Videos are one of the best ways of doing so!
As previously stated, videos are extremely engaging and results in a lot of sharing by the targeted audience. They are also more noticeable and better received than text content or ads thanks to the storytelling. The opportunities are endless! You can easily create a video that will resonate with the audience.
Two goals: entertain and be creative. Your brand awareness will increase in no time.
Video content can trigger conversions
What's a conversion? It happens when a visitor (to your website) completes your desired goal, for example, making an order and therefore, becoming a customer. How can video content manage that?
Including a video on your landing page
Whether it's a customer testimonial, a product demonstration or an educational video, having a video on your landing page will help your targeted audience to trust your brand and will establish your professionalism. Videos can increase your conversion rate up to 80%!
Including a video in your email campaign
Email marketing is one of the best ways to generate ROI (Return On Investment), resulting in a high conversion rate. You can boost this even more with videos.
According to CampaignMonitor, including video content in your emails can increase your open rate by 19%, your click-through rate by 65% and lower your unsubscribe rate by 26%! These figures prove once again the power of videos.
Convinced yet? Videos are the future of content marketing. It has become the preferred way to share information, for both customers and businesses. They boost your website's SEO, increase your conversion rate, and give notoriety to your brand. There is really no reason not to start developing a marketing strategy involving videos. Give it a try!