Would you like to contribute to society as a volunteer but you don't know how? Are you looking for your first professional working experience, but you don't know where to look at?
If you come from the translation and web fields, the answers to these questions could be just a few click away!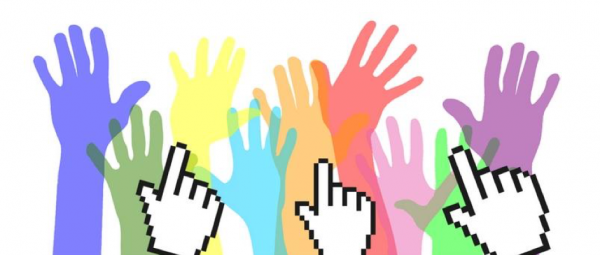 Online volunteering platforms
Nowadays, it is undeniable that the Internet is contributing to new and diverse interactions between different cultures. This in turn increases the overall impact of our actions online. For this reason, the opportunity to become a volunteer is becoming more and more accessible to everyone, thanks to new online volunteering platforms available on the internet.
Are you curious to find out more about these exciting opportunities? Have a look at the TOP 5 websites and volunteering platforms recruiting professionals:
On this platform, organizations in partnership with the UN such as UNESCO, UNICEF and others international organizations combine to publish projects and call for volunteers from all over the world.
This British platform combines different volunteers' profiles and various types of volunteering projects.
A non-profit organization website that offers projects according to your professional skills and experience.
Broadly similar to the previous website, this community takes into account your personal skills and selects missions in which you may be able to participate.
With a slightly different philosophy from the previous platforms, this website allows you to guide humanitarian organizations by mapping potential local crisis that you witness and marking this information on a map.
A range of opportunities for translator and Web professionals
The United Nations Volunteers (UNV) program is a platform that offers more internet-based opportunities (there are more than 3 thousand Organizations involved). Every international organization demands translators and experts in Web development, management as well as graphic design to create and update content that they wish to publish.
Check-out the main skills searched for on this platform, alongside some opportunities available on the website:
Translation: in several languages and for different kinds of documents (website content, on-line courses or reports).
Ex: English-French translation of Global Partnership for Effective Development Co-operation newsletter.
Image and video processing: from the production of video and logotype for institutional campaigns to the creation of infographics.
Ex: Produce a short video announcing an online award celebrating African Women.

Web development and management there are also proposals for mobile applications development, website editing and improvement, etc.
Ex: Assistance on developing and managing PJUD-BENIN NGO's website.
Of course, many other tasks can be found on the platform, including content writing and tasks for social media professionals.
A first professional experience for beginners
As a recent undergraduate or student, young professionals are entering the labor market to acquire experience and enrich their skills. Within the Internet and translation fields, this is no exception: through on-line volunteering platforms, young professionals get an ideal opportunity to practice a skill, get experience and at the same time, help make the world a better place.
So, if you have good knowledge about languages, image processing software and computer languages, experience as an online volunteer would be more than enriching for you.
As with all volunteering jobs, there is no payment once the project or mission is completed. If you are ready for this, let's get to work!
Don't hesitate to access websites from the list above as well as the UN volunteering program website https://www.onlinevolunteering.org/en. You can also watch the official video by clicking here!
Article written by João Pedro Antunes and translated by Justine Tarlet, CAWEB Master's.