Read What Employers Say About Our Students
Employers in various industries recruit CAWEB apprentices and interns each year and are continuously impressed by their skills and expertise. It's no surprise that many of them earmark apprenticeship or internship positions at their company each year specifically for CAWEB students! Read the feedback from past employers below and see what our students are capable of.
How CAWEB Apprentices and Interns Stand Out From the Rest

Noémie Graf – Head of Web Division Schmidt Group
"Schmidt has been recruiting CAWEB apprentices for the position of Web Marketing Assistant since 2014. It is a multidisciplinary training program that matches the profile I am looking for to join my team. In addition, the multilingual aspect is also very important as Schmidt is an international company with operations in 30 different countries.
During their apprenticeship, apprentices participate in projects and can put their knowledge into practice in several areas (content integration and updating, consumer experience improvement, implementation of new features, improvements to SEO, managing the blog). We also give them the opportunity to discover a DXP (Digital eXperience Platform), Sitecore, which allows them to set up engagement and customization plans in order to improve website conversion rates.
With the growth of digital in the last 3 years, our company started a consumer relationship transformation program. To meet this need, we strengthened the team by hiring two CAWEB apprentices for the position of Webmaster on permanent contracts at the beginning of 2018. One of them specialized in web data management (KPI analytics and recommendations, data storing) and the other moved to a campaign manager position. I am looking forward to welcoming a new CAWEB apprentice for the next academic year!"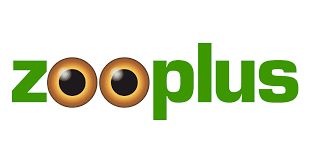 Arnaud Larrière – Senior Marketing Manager France / Team Lead Zooplus
"Zooplus has been relying on the talents of CAWEB Master's apprentices for a few years now.
The CAWEB program combines languages, translation, web technologies, project management and SEOThis allows us to entrust long-term assignments to students with diverse interests and skill sets, who are always ready to hit the ground running. As a dynamic company, Zooplus is able to entrust CAWEB apprentices with a variety of different projects, including translation and localization of e-commerce content, content writing, HTML, SEO,web marketing support, web analytics and more. Students blossom during their time at Zooplus, thanks to the flexibility of our local team, and as an organization working internationally, Zooplus is also able to help students grow and evolve."
Ceyhun Kaplan – E-commerce Project Manager Blackbird
"CAWEB students benefit from a solid foundation in communication skills, by the fact that they come from a language background. As such, they quickly adapt to the challenges of the workplace. The program also gives students skills in web technologies and digital marketing, which enables program graduates to add extra value to their CV. In addition to technical knowledge brought by the academic courses, CAWEB apprentices learn to work independently and to make decisions. This allows these young workers to become quickly operational in strategic roles.
Blackbird has a strong connection with the CAWEB Master's degree: two of our founders are involved in teaching in the program, and several team members have worked for us for their apprenticeship!"
Maxime Woerly – Co-founder of Adeliom
"Adeliom hired two CAWEB apprentices who worked as assistants to learn to be digital project managers. One of our apprentices went on to become a full-time "digital project manager" after graduating in 2016 and now manages projects in 3 languages.
What interests us in CAWEB apprentices is their versatility which is what the program mainly offers. In addition to gaining invaluable professional experience, students can open up to various positions available in a digital agency (project manager, web developer, multilingual SEO copywriter, web design, etc.). For an agency like ours, we can thus train a multifunctional profile who knows how to communicate with various actors and manage digital projects in several languages. The result of combining both theoretical and practical experience to the Master's program is an added-value for the students, since they can engage in "real" missions at the agency while discovering other aspects at the university. I definitely recommend you hire one of them."
Want to Recruit a CAWEB Student?